7+1 Ways to Refresh Your Home for Spring
There's a freshness that comes to mind when prepping for spring. After all, springtime signifies new life and a sense of breaking out from the cold and dark days of winter. As we feel this new beginning, it's only natural that we want to adapt some of that life into our homes as well.
Follow our interior design tips, select some new artwork for your home, and you'll have a refreshed and personal space in no time at all.
1. Choose a color scheme
Color creates moods --- think of a velvet bedroom, a snow-white kitchen or an aqua bathroom. You can accessorize, create harmony or spice up a space by changing its colors. By selecting one of spring's pastel, fresh or colorful tones, you can both bring spring into our space, and create harmony in your entire home. Unified colors in your home are a great base for further decorations, so let's start here.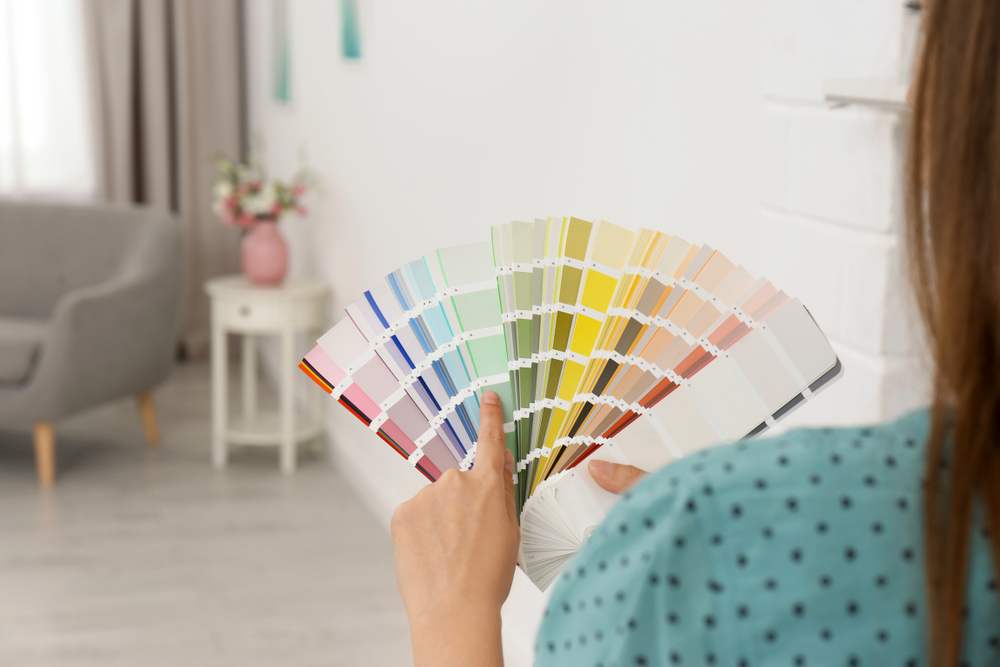 2. Create a gallery wall, or spice up your current one
Who doesn't love a good gallery wall? It provides opportunity to decorate in endless ways and to set free your creativity. Gallery walls are all about the mix, it is the place to play around with diverse range of artworks. The more mismatched your art, the more eclectic and personal the grouping will look above your sofa, bed, or a credenza. You can make it more springlike if you add floral patterns, pressed plants or colorful, vibrant colored pieces. If you already have a gallery wall at home, or rather than going with the standard grouping you would like to try something new, try propping a few of your favorite pieces on shelves. This is especially great if you like to switch up your artwork or move pieces around on the regular.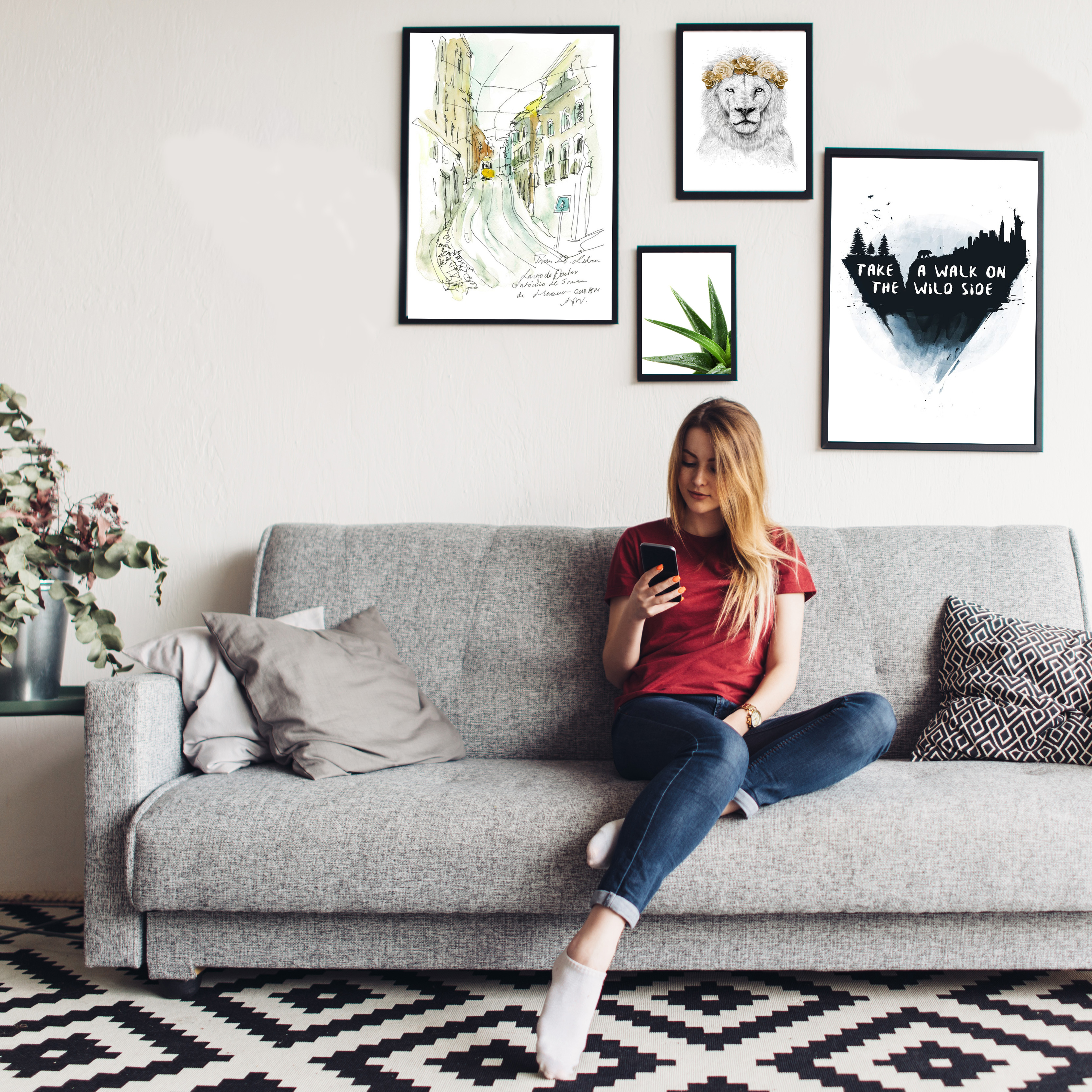 3. Re-frame your art
You may not want to change your favorite artworks on a seasonal basis, so consider changing just the frames for a quick and easy update. You can add a splash of color or change the mood with white, pale or colored wood. You can experiment with sizes, styles and materials too – thicker frames, shape changes or metal frames will all help to freshen up your walls.
4. Side by side
Bringing the desired fresh vibes into our bedroom is essential when we re-create our space. We spend our most important moments of our day in this space, so we might as well spend some time decorating it properly! Wall art is a great way to do it, but let's forget the classical "hanging one art piece above the bed" scheme. Try instead hanging two pendant pieces above the nightstands! This option works well if you have a tall headboard or if you crave a little negative space.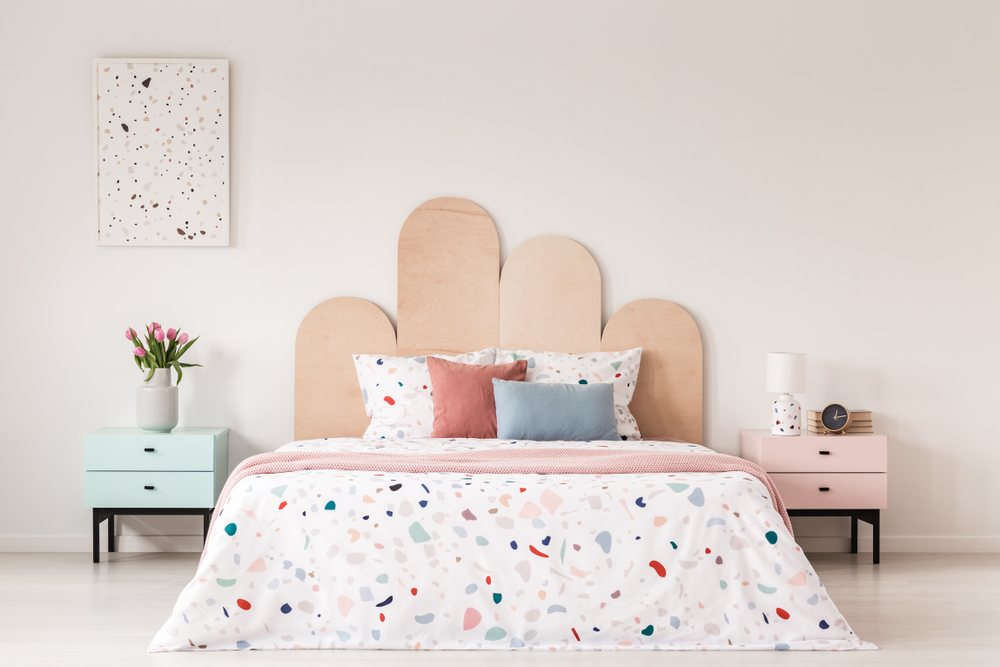 5. Swap your fabric
By changing the rugs, throws, curtains and cushions in your home, you can super easily refresh and completely change the look of a space. Try different textures, bright and colorful designs as well as lighter tones to mirror the lightness of spring. Heavier fabrics remind us to the winter and cold, so bring out light and easy ones, like flax, silk and cotton.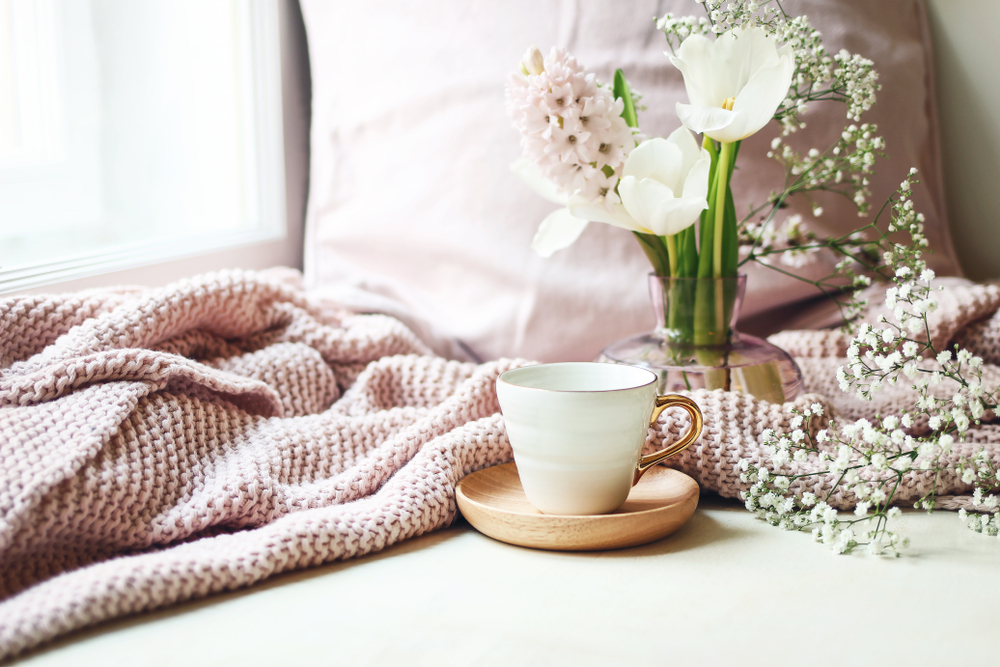 6. Do it yourself
Homemade decor helps to transform your home in an inexpensive way, moreover, it gives life to it, by bringing your personality and creative love into the space. Make prints with kids by using leaves and paint, create colorful paper girlands, a hanging flower chandelier or uniquely painted birdhouses. Decorate on your own way, and enjoy the bright and fresh vibes it will give your space!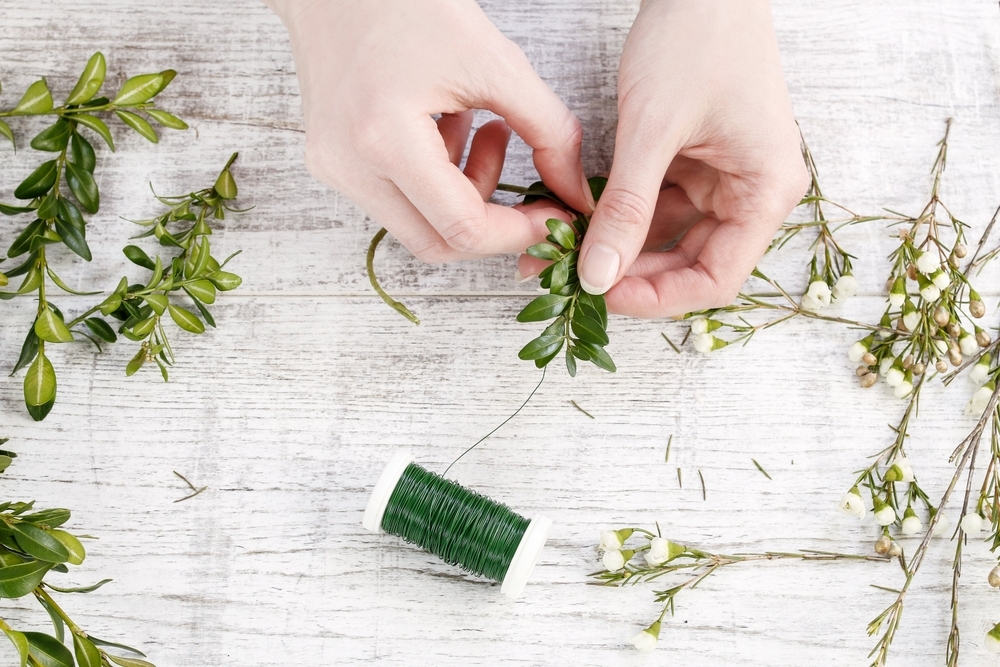 7. Bring greenery indoors
There's no better way to bring in the freshness of spring, than by adding flowers, plants and indoor trees. Plants have the same effects as textiles by bringing another layer of decorative life and texture into a room. Not to mention they're creating oxygen for you and are noted for actually making people happier! Plant herbs in your kitchen or try hanging pots in dead spaces, and turn them into an eye-catching features!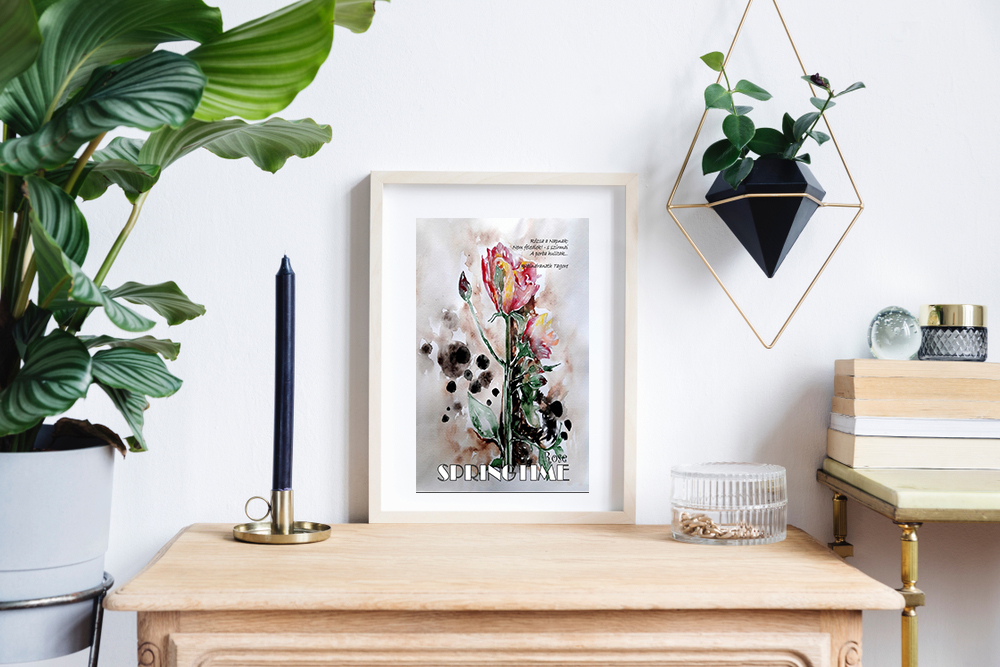 +1 Keep it small and easy
If you're not sure you want to make a big change, or simply don't have the time or money, changing small accessories can make a room look totally different. Brighten up flower vases, replace dark and dusty lampshades and grab some colorful candles. Even books on a coffee table can add some flair to your room, while a scented candle can add a touch of spring.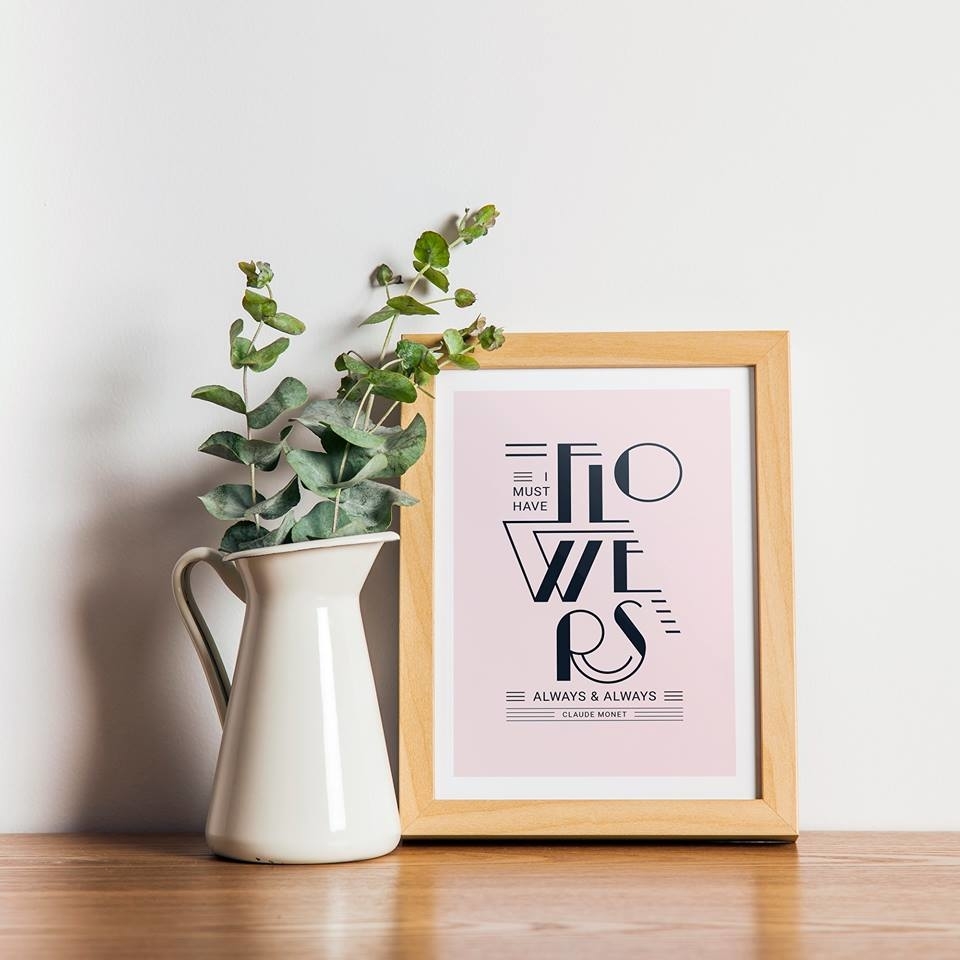 Whichever decorative tip you choose, listen to your own creative intuition while refreshing your home, because only you can really know what your personal space needs.
Have a lovely decorating session, and spring renewal!
The Art Bridge team