9 glorious benefits of art therapy - Art, for an improved and happier life
Art therapy helps people express themselves artistically and explore their emotions through the psychological undertones in their art. This leads to a better understanding of themselves, which helps them move on to resolve deeper issues. Due to its versatility, it is admirable for a huge number of people,and perfect for all ages, especially for those who find it hard to express their feelings.
You do not need to be artistic or creatively talented to take part in this therapy. All what is needed is you, and some paint, paper, or clay – depending on what you would like to create.
So let's see 9 ways art can improve your life!
1.Improve self-management
Feeling powerless and out of control is a common side effect of addiction, depression or anxiety. People experiencing these feelings are likely to escape personal and professional responsibilities, and often struggle to balance their life. Art therapy can be a solution for the those, who experience this, because it helps to learn focusing skills, build discipline and live a healthy life.
2. Alleviate Symptoms of Depression
Art therapy can help foster positivity in people's lives, give a sense of happiness, thus provide something nice to look forward to every day. Withal it is proven to help combat the chemical imbalances in the brain that could be responsible for depression.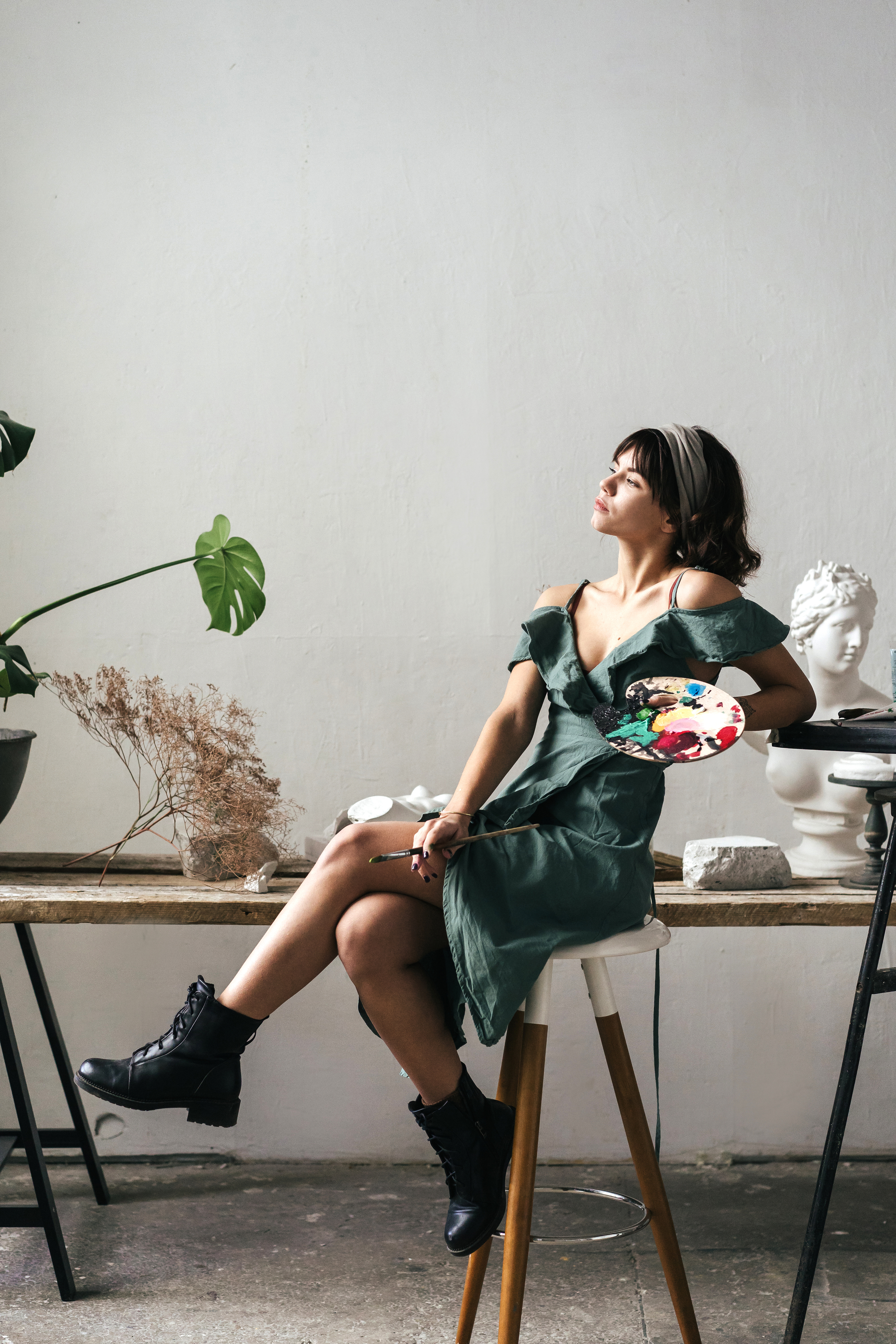 3.Improve Communication Skills
People, who struggle with expressing their thoughts and emotions, can feel unappreciated therefore unconnected from the world. Art therapy is a great solution for these individuals, because it encourages self-expression and helps to develop communication skills and the ability to reach out to others.
4. Address Past Traumas
Many people who suffered traumas, have depression or emotional difficulties, are attempting to block out painful memories of these traumatic experiences. Through art, individuals can slowly begin to express their feelings, and take steps to move forward by vivifying the event.
5. Reduce Stress
By creating art, one can focuse its attention on something positive and promising. Art therapy therefore helps to convert negative energy into positive habits, that promote lasting health, and reduce everyday stress.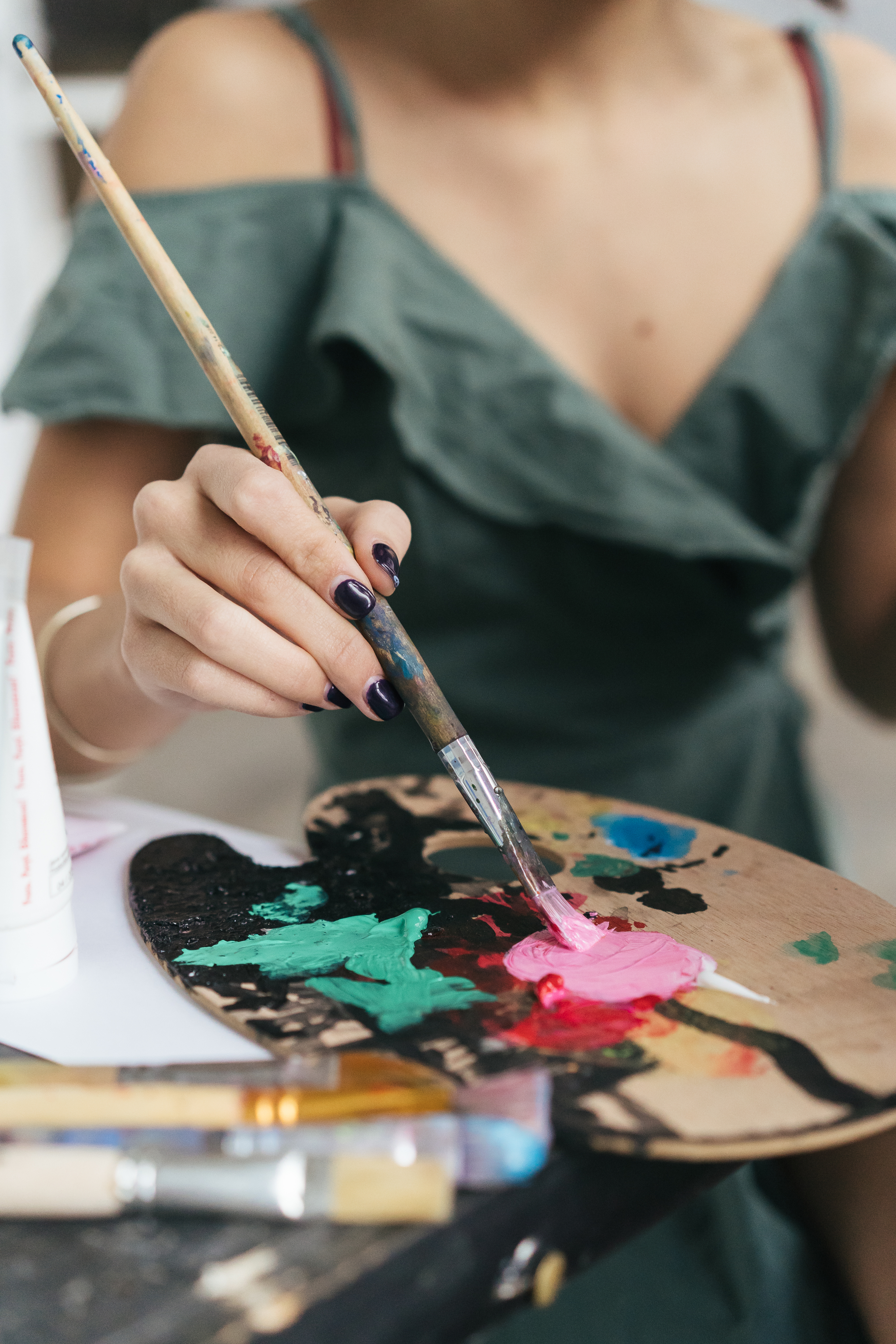 6. Improve Problem-Solving Skills
Art therapy encourages people to seek solutions to their problems. Through creativity, it's opening one's mind, and by encouraging creative thinking, it helps to find people alternative solutions. This is especially helpful for those who may struggle with fitting in or keeping up with the rapid changes in their lives.
7. Build Self-Esteem
Studies show that individuals who have more confidence and social skills are more likely to develop healthy habits. Habits such as regular working out, healthy eating and practicing self-love, which help feel balanced and good about yourself. By building the self-awareness and self-esteem, art therapy helps to tackle various social situations and life challenges.
8. Mitigate Symptoms
Art therapy can help improve symptoms related to physical and mental disorders. Among other benefits, it can help reduce pain, stress and irritability levels during recovery.
9. Provide Positive Distraction
Distractions from an addiction or mental health problems, can be very liberating and refreshing and is very important for those who are suffering from them. Art therapy can provide these liberating feelings, by helping people to focus on the positive while keeping their minds off of negative thoughts.