The traveling fox team actually covers a super nice couple, as Dius and Balázs work together very well in several areas of life. Their designs appear in such successful projects as the Slow Year Planner (Slow Budapest). Their beautiful, detailed graphics draw from the world of the forest, the birds, and can be the most beautiful ornaments of kidsrooms. In the next short interview, they shared their story with us. Read and like them.
How did you become co-creators, what is your story?
Balázs: We met in 2015 and we have been a couple ever since. I had been trying to make a living from drawing for a while after I couldn't get a job with my degree in agricultural engineering, but it was more of a dream to be able to do it full time. Dius encouraged me to draw more, and I did so, and one of Dius's ideas was once born 'Yoga Fox' and after a little further thought we outlined a whole small business idea around him.
Dius: I remember sitting in my room and starting to dream of a world around the 'Yoga Fox' that had already been made. Slowly it has been 6 years ago, and the initial couple of illustrations also took physical form due to a fair invitation, postcards, prints, bookmarks were made and we've expanded all sorts of things since then. We invent the drawings together, Balázs creates them, and I write text for the finished illustrations, I photograph products, I reply to the messages and I panic about all sorts of things.

What does the name Traveling Fox Design mean?
B: After 'Yoga Fox', it has become clear that if we want to create a small brand, the word fox must be included in its name. D: Traveling comes from the fact that we imagined this fox would love to travel (just like us) and that the world he learned during his travels would appear in the drawings.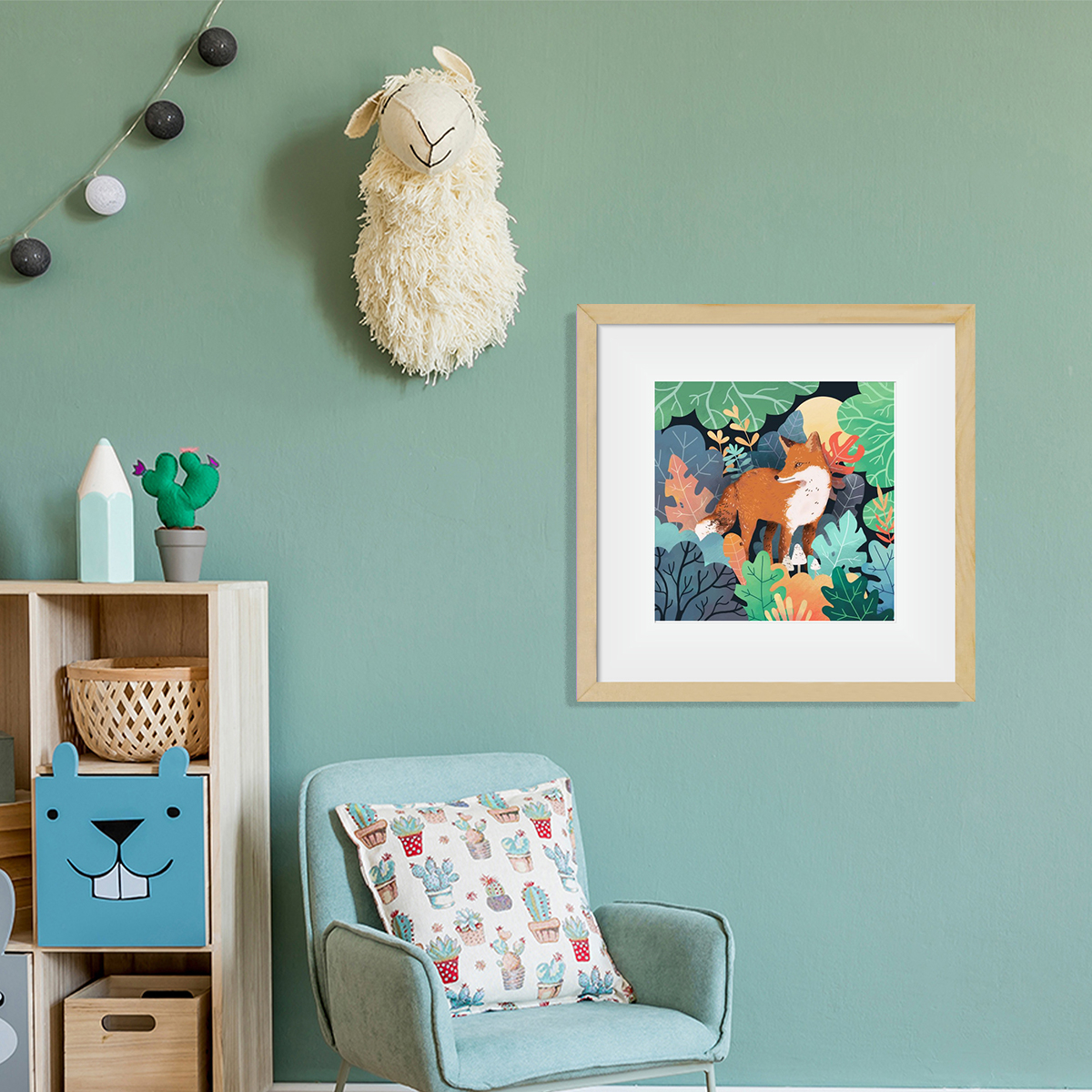 Travelling Fox Design: Magic forest
Where did you learn to draw, to whom could you thank the most out of your teachers?
D: I can only draw in my head, but Balázs realizes our ideas. Although I loved drawing lessons at school, especially what the dear Ilonka had been teaching, I haven't met a drawing teacher since, but I went in completely different directions during and after high school.
B: I graduated from elementary school in the drawing department, where I got a pretty strong foundation, but from high school onwards, drawing wasn't really appealing until after college. From there, I self-taught the various digital drawing techniques. And since then, I always feel like I have room to improve, every project I work on helps me along the way and I always want to try more and more things.
What do you work on right now, how your creative days are going?
B: I work full-time at BOOKR Kids and create animations for storybooks published in various applications, and I recently completed my biggest project this year, the Slow Year Planner 2022, which I drew and edited at the request of Slow Budapest. In addition, Traveling Fox Design is once again playing an increasingly important role in our daily lives.
D: For me, the two universities take up most of my time, and the rest is content production (social media and blog).
Your favorite city? Favorite place to travel?
D: Prague and Vienna are huge love! I also loved London and Krakow, I still want to go back to these places. For me, my big dream is the United States and within that, New York. I'm more of a sightseeing type who runs out of legs on trips, I love the beautiful buildings, landscapes, the lovely cafes and the shops of local designers I always have to visit, the latter is already developing into a small collection.
B: We have already traveled to many places together, but the most beautiful experiences are definitely related to Prague and Krakow, I would like to visit both cities many more times! I also have a big dream to get to Sweden once, I started learning Swedish a few months ago.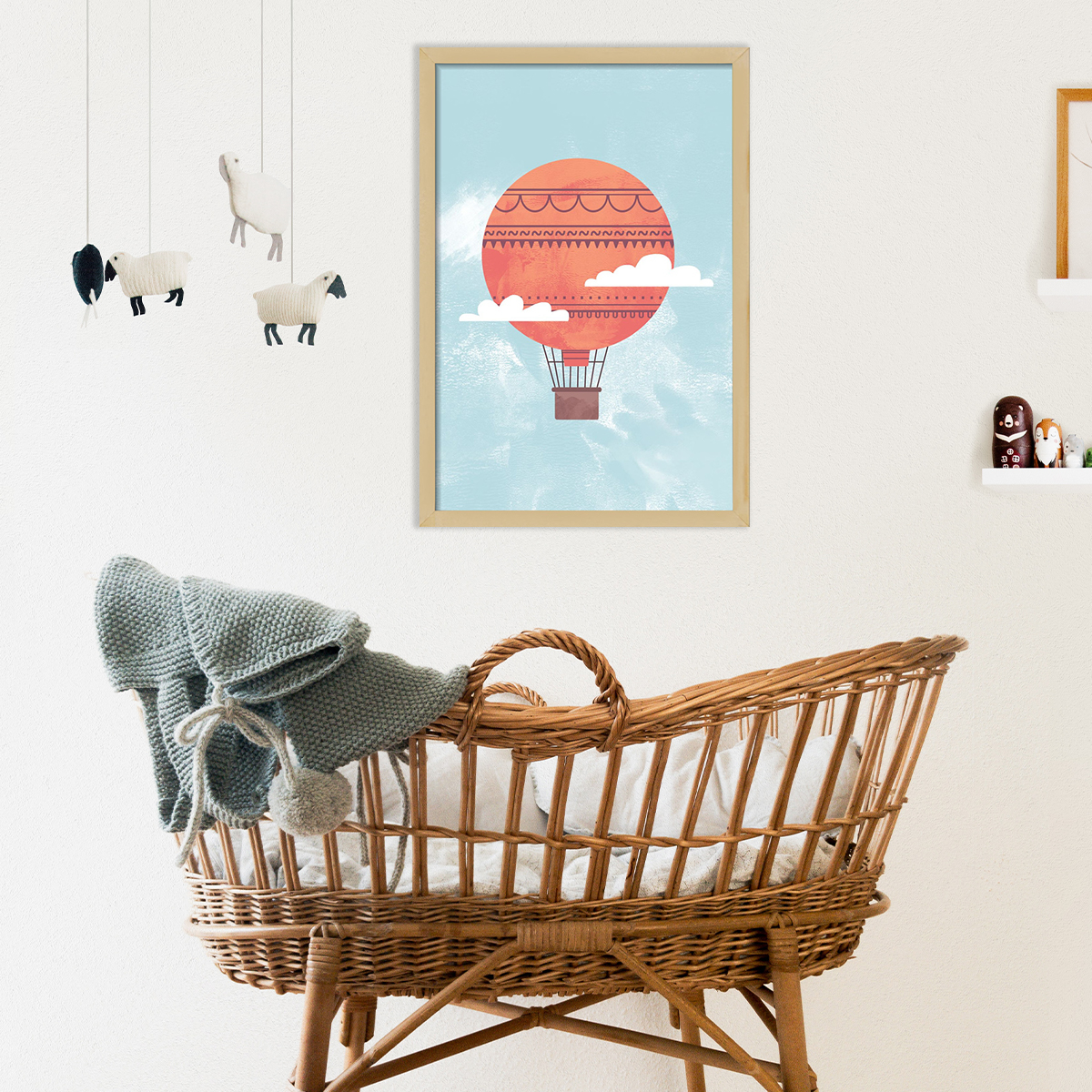 Travelling Fox Design: Balloon
Favorite writers? What kind of music have you been inspired by lately?
B: Unfortunately, I haven't had much time to read lately, but I'd love to read from old favorites like, say, Asimov, J.D. Salinger, or Jack Kerouac, or the new favorite from Murakami Haruki. I listen to music many times at work and always a different kind, I really like the music of the 80's, but sometimes it's nice to listen to a quiet lo-fi mix, for example, it can be very recharging.
D: Lajos Szilvási and Magda Szabó were my favorite writers as a student, Ádám Nádasdy joined the team for a while, and I really like not only his works but also his translations. While I am studying and working, I also listen to lo-fi mixes so I can concentrate better, and while traveling I mainly focus on Hungarians, such as 30y, Magashegyi, Gergő Szakács and my only Austrian favorite, who always cheers me is Julian le Play on Spotify.
How much has your life changed in the last year?
B: Everything turned upside down. We need to rethink everything we took for granted before the epidemic and try to process the many bad things that happened. Either way, it's not an easy task, but somehow we'll solve it!
D: Very much. But somehow we will process our losses and move on to the journey we have begun.
Written by Eszter Zborai, Artbridge