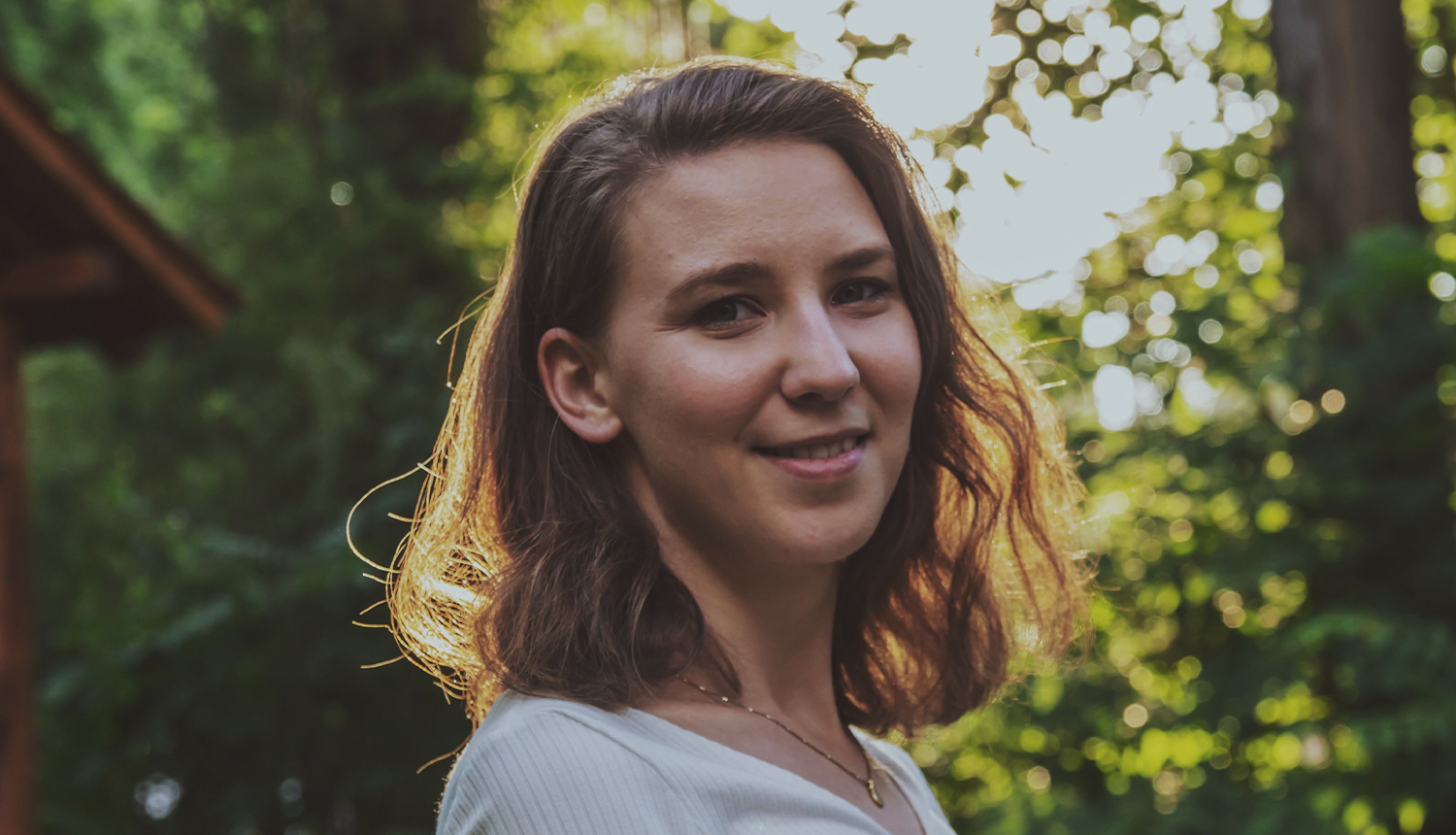 Flóra Lénárt

The first thing that came to my mind when reading Flora's responses was that there is a stereotype that artists are bohemian, unorganised, and that beautiful things are only born in creative chaos. Yet everything can be said about Flora, except that she is not organised. She builds her art and professional life consciously and confidently, and this balance is reflected in her graphics as well. Her feminine themes are liberating because one can easily relate to them, and the everyday rush and objects of use are put in fine order in her still life graphics.

What was your first drawing about that you specifically remember?
There's not one specifically I can remember, it's rather that I've always created something: I drew, painted, held an exhibition for my family, made a window sticker or iron-on pearl shape or comic, and I tried it in Paint, of course. The topic could be anything. To this day, my mother keeps an early drawing in which I have drawn the internal organs after a medical examination.
What is your best memory from your childhood?
I grew up in Eger, but we spent our summers and weekends in a small village in Borsod, Bükkzsérc, where my family comes from. We were constantly outdoors, whether hiking or working in the garden. Anyway, this is often the case nowadays as well.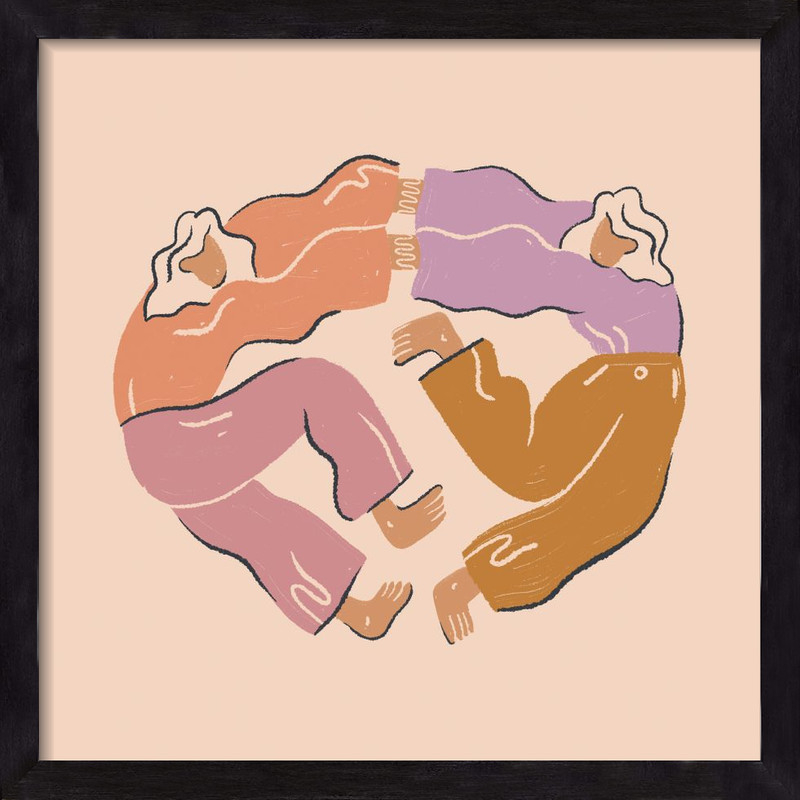 Flóra Lénárt: Dancing together
Where did you learn to draw, to whom can you owe most of your teachers?
I didn't go to drawing school, I rather went by myself wherever my mood took me. Actually, I learned the most about characters, techniques, color usage, creative approaches in Skillshare online courses. There, by the way, I found Tom Froese's courses to be the most useful. Now, what do you do to spend your creative days? I recently became a self-employed part-time worker, so I'm working to build this. I am working on illustrations and I am also working on a logo, and besides, my own ideas are always waiting to be implemented.
Your favorite city? Favorite place to travel?
Maybe Pécs at home and Copenhagen abroad. I'm afraid of flying, so I'm happy to change it to a roadtrip at any time, either at home or in the surrounding countries. A motorhome tour in the Balaton Uplands or the Danube Bend would be good enough now!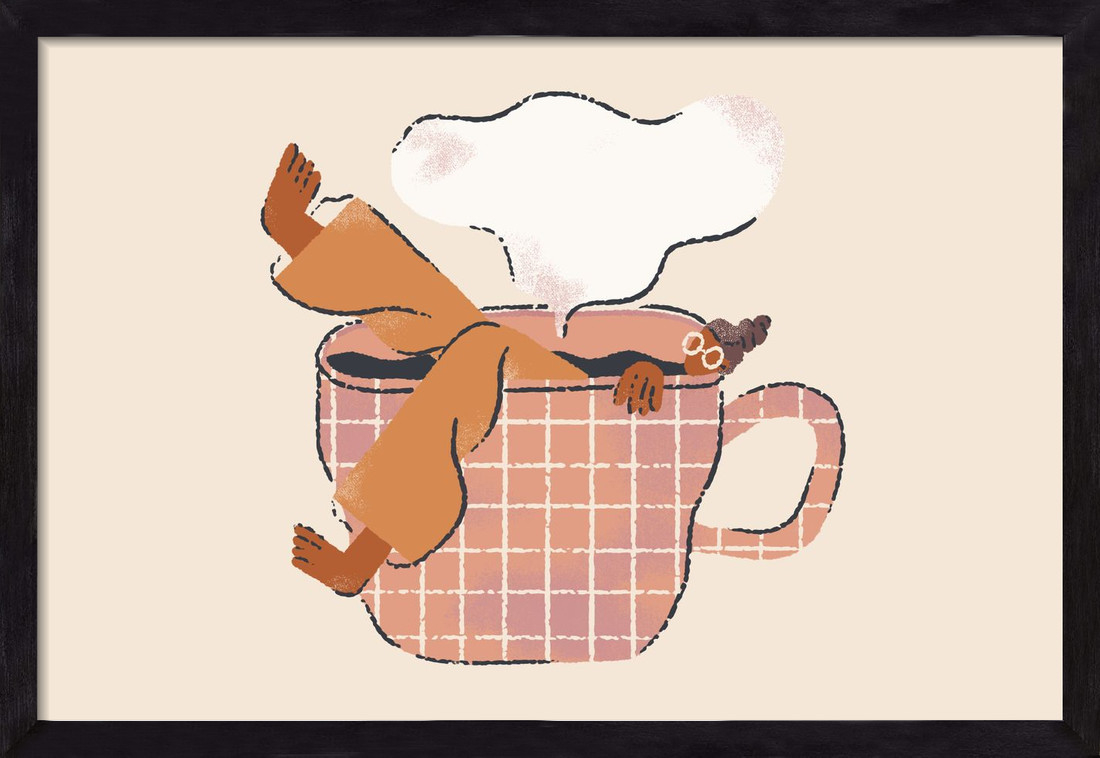 Flóra Lénárt: Coffee bathing
Who is your favorite writer? What kind of music have you been inspired by lately?
I don't have an express favorite, but I love Sally Rooney's books, David Sedaris 'morbid humor, Paul Auster's style, or Etgar Keret's absurd memoirs. Among Hungarians, I also like the humor of Pál Királyhegyi, Károly Aszlányi and Karinthy. I have separate playlists for overcast and fun days.
How much has your life changed in the last year?
Due to the lock down, I spent 90% of my free time drawing or online courses. I feel like I have managed to develop and learn a lot during this period.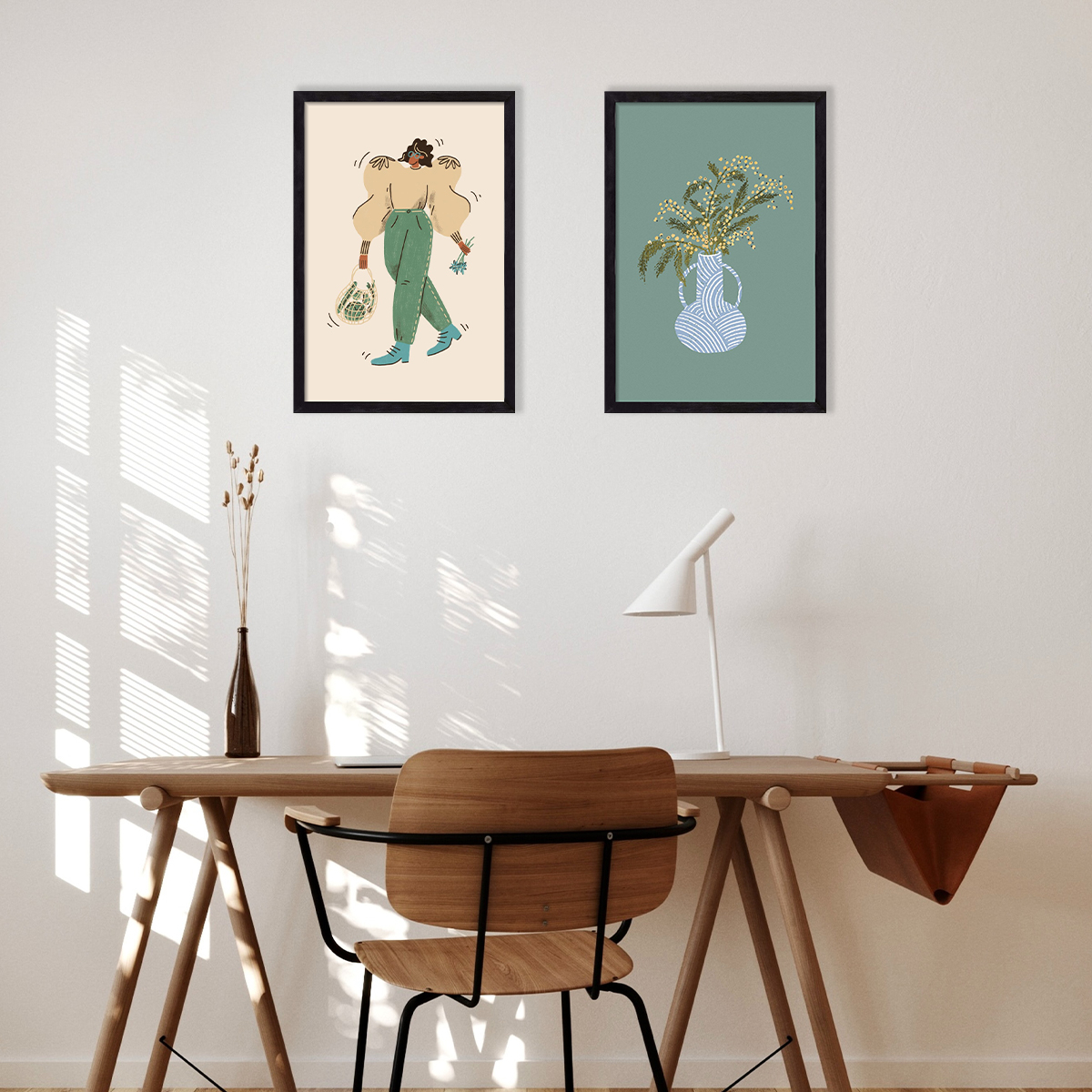 Flóra Lénárt: Oddball, Yellow mimosa
You can order Flóra's prints HERE.
Written by: Eszter Zborai, artbridge