Explosively colorful and vibrant: Judit Zengővári
What drives you, inspires your creativity these days? How has your work flow changed during these challenging last three months? (During COVID)

I like to observe the surroundings around me, to catch the little joys of everyday life. Travel is a huge source of inspiration for me, but it could not happen during the pandemic period, so I watched a lot of movies, looked for things I could relate to, and put a lot of energy into my professional development. Since I've been working mostly from home for the past few years, my daily routine hasn't changed much, but I've had more time to cook and do yoga.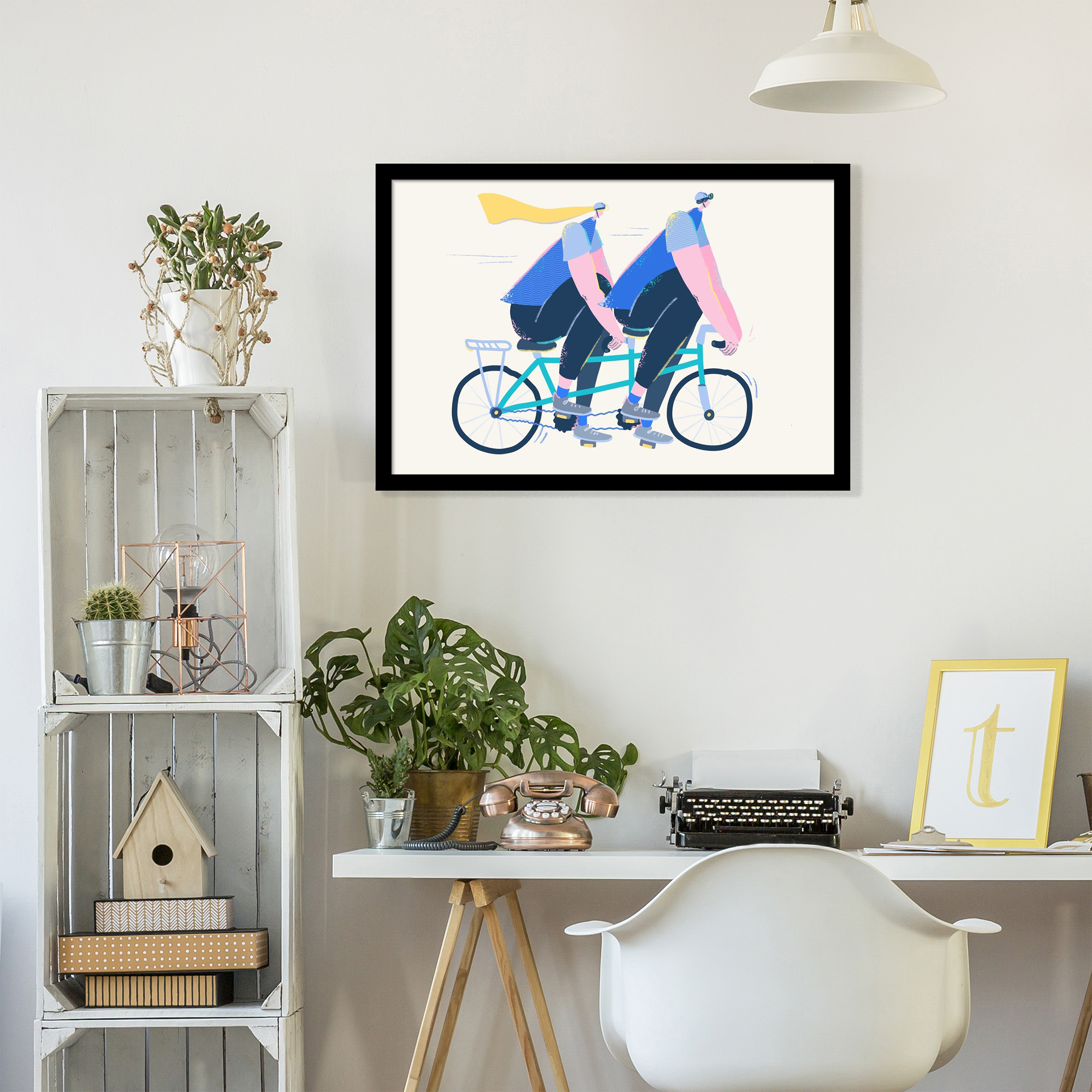 Design: Judit Zengővári, Cycling together
In which town do you live now? What do you like the most about this city? What would you change about it?

We have been living in Kecskemét with my friend for a year now. I really enjoy exploring the city's Art Nouveau buildings and building ceramics. From the point of view of art life, the silence is quite large here, this is the disadvantage of a small town in Hungary. I am a calmer type who loves the silence around me. I grew up in Nyíregyháza, then I went to University in Sopron, I worked here for 1 year, then my friend and I traveled all over Italy for 8 months. I feel like I haven't found the place where I can imagine my life in the long run, I'm wondering what the future holds.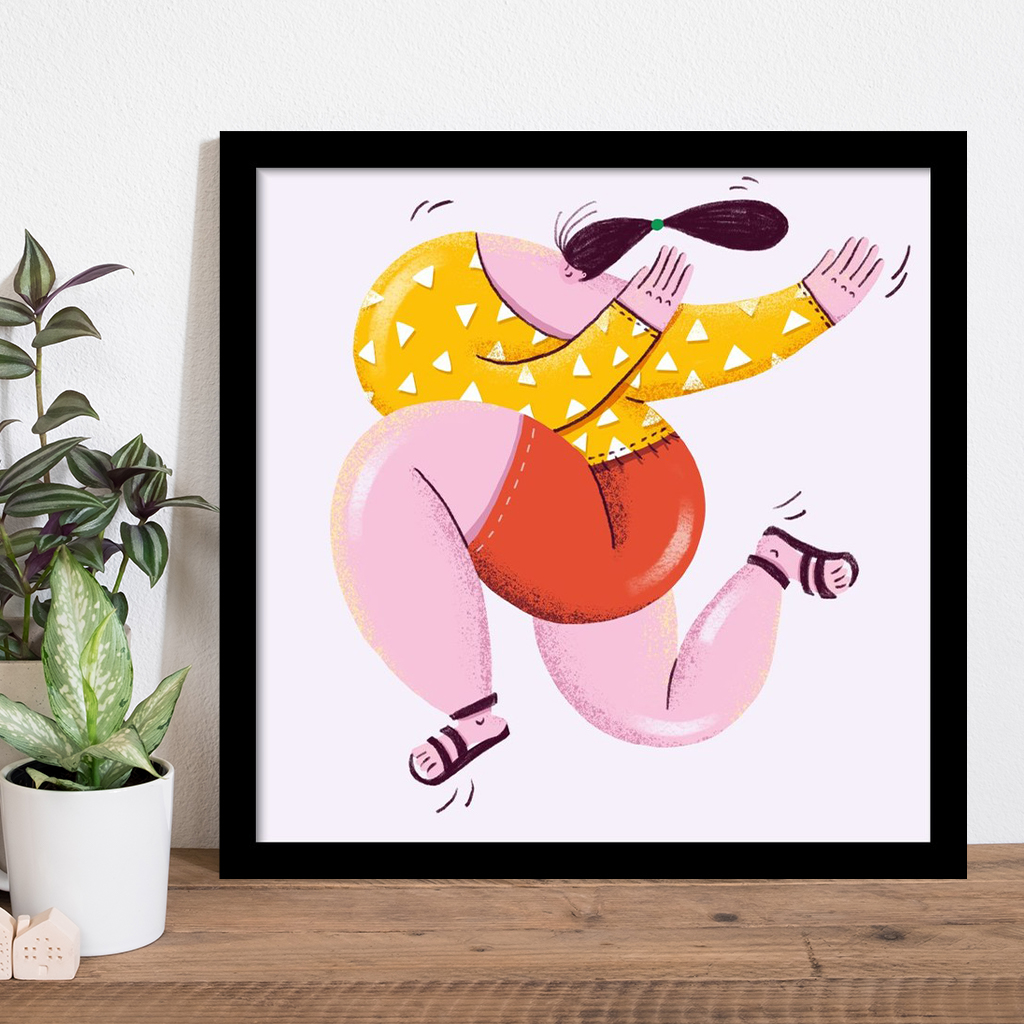 Design: Judit Zengővári, Happiness
As a freelancer graphic designer, how do you manage to stay focused during the weekdays and still 'go with the flow' and get inspired?

I can call myself lucky because I spend most of my day creatively. Lately I have managed to work on the image of several Hungarian handcrafted foods, which I am very happy about because I love eating delicious meals: :-) However, my illustration self wants to overcome my graphic self and I am currently working to have more illustration works.

Who are your favorite artists/idols/inspiring personalities, and which part of them can you connect with?
Wow, the list is long! I like to discover new artists, I recently found Ilonka Kárász's New Yorker covers, by which I have been completely captivated that how diverse she was able to create and how brilliantly she treated colors. I really like the works of Alexander Girard and the plenty of other contemporary artists but it would be hard to highlight anyone. You can connect with someone through personal stories or by sharing these things with each other. I like to listen to professional podcasts, it is very motivating for me to listen to the experiences of others.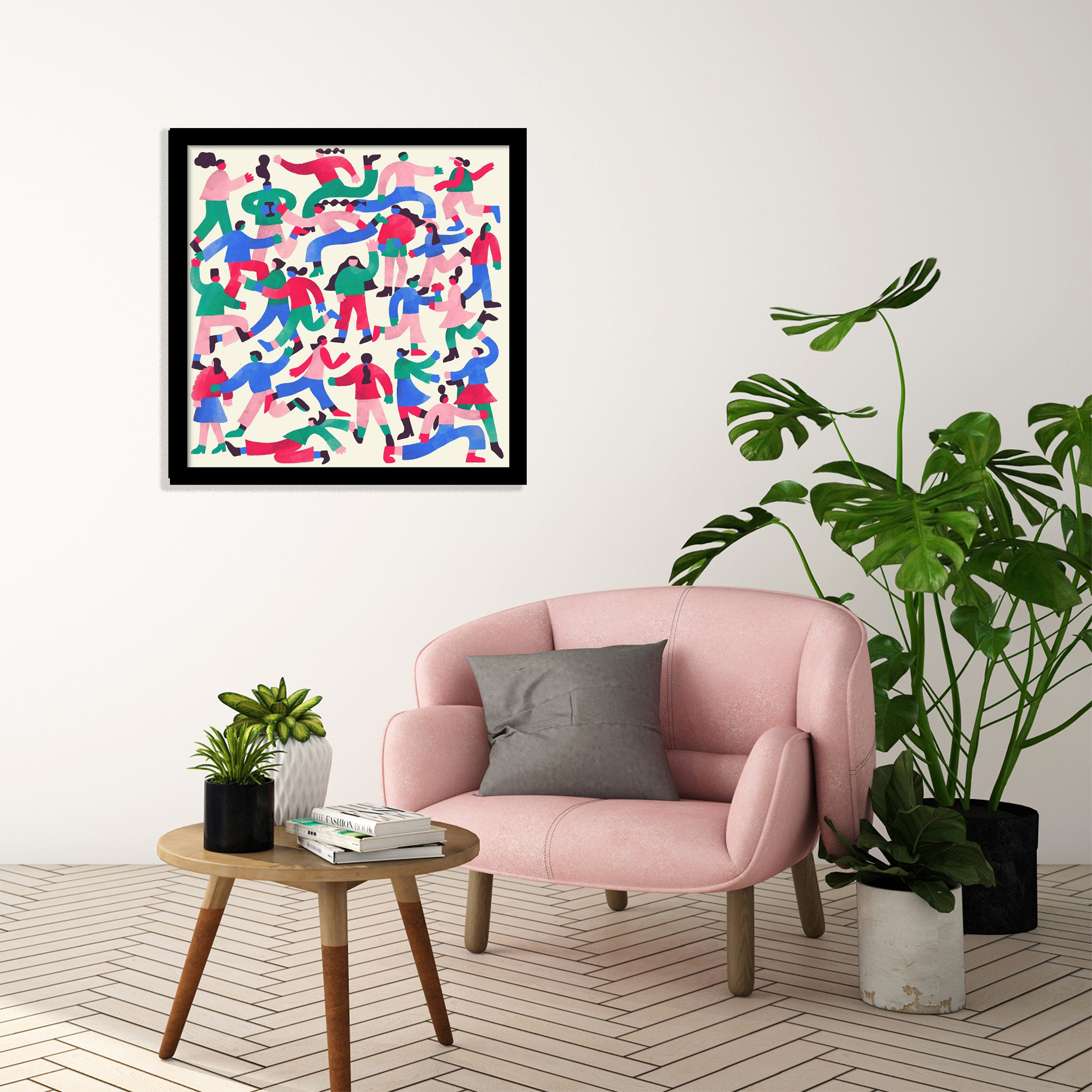 Design: Judit Zengővári, Hello, I'm here!
You can order Judit's wonderful prints here, in different sizes and frames.