Photography, an endless love - Zsolt Seres
Photography, an endless love. That is why I am constantly and unshakably in love. - writes Zsolt in his introduction and you can feel this enthusiasm in all his limited edition photos. As a child, Zsolt was surrounded by a creative environment, then as an adult he consciously searched for sensitive, special photo subjects to capture moments. He is able to use his artistic sensibility in applied photography, and of course he spends all his free time with pleasure photo making. We are very proud to present his photos in the artbridge webshop.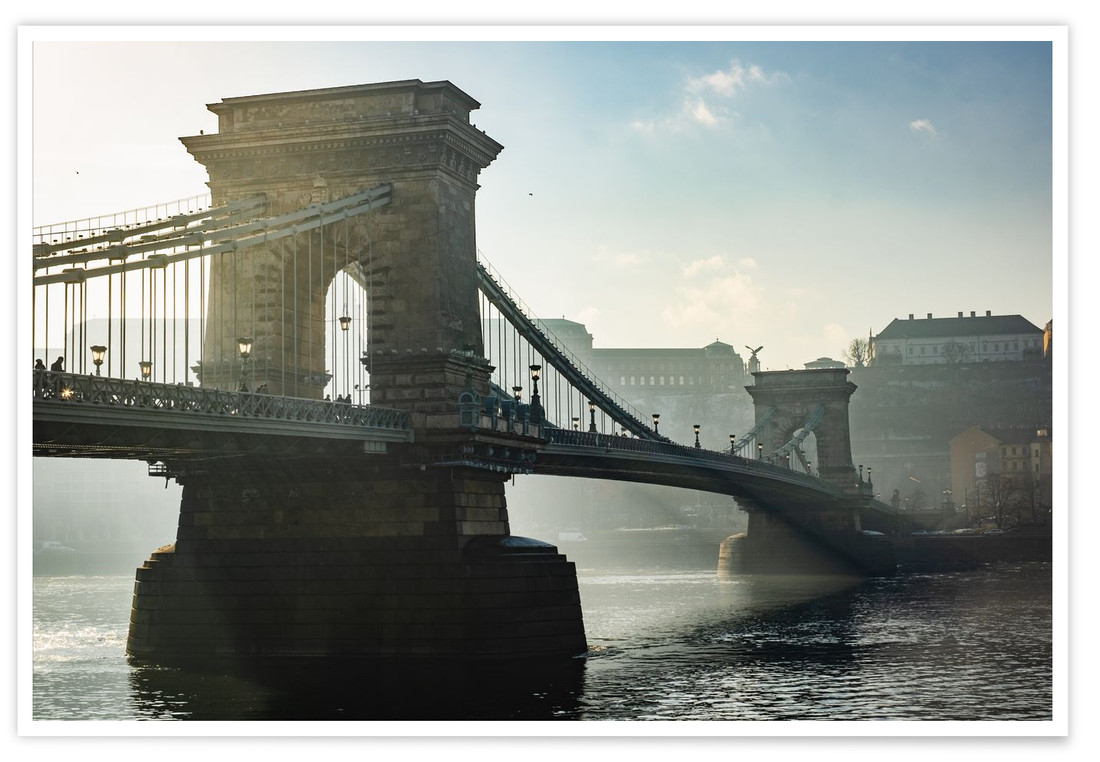 Photo: Zsolt Seres, Chainbridge

What is your story about finding photography?
I have been always attracted to all forms of visual representation since I was a child. My dad draws very well and he is very creative, so a little bit of the skill has already run through my veins so that in some form maybe one day I can create beautiful ones too. At first, of course, the intention was stronger, it took me time to really grow up to the task. When I was working on game development as a 3D graphic designer, when I lit up a virtual venue, I realized how attractive light-shadow games are. I didn't even have to wait long, I quickly and unreasonably bought one of the most expensive camera equipment. After going through my mandatory "clicking like crazy" period over many years, I became more and more consciously searching for and managing photo subjects. Since then, I ask all my photography students for patience. If I could not wait enough, then maybe they'll be patient enough to wait until they become real photographers.

Do you define yourself as an employed photographer or a photographer? How do you photograph in your free time, in your creative flow, and what principles do you follow while working?
Since I also make a living from photography, so I work mainly for clients in everyday life (portrait photography, wedding photography, various corporate assignments), I would absolutely define myself as an employed photographer. On the other hand, it is a great fortune and a blessing to be able to add a little plus even on the most ordinary assignments, when I can go a little more artistic. That's why I think the two things may not be that far apart, luckily they're not mutually exclusive. When it comes to work, of course, customer satisfaction is first and foremost. Everyone will be satisfied and happy if the customer's ideas can be realized to the maximum, and I can also unfold. Therefore, perhaps the only principle I follow is the "win-win" principle. When our time allows, my partner (who is also a photographer) gets off to take some pleasure-taking photos. At such times, we allow our creativity to soar and unfold without plans and boundaries.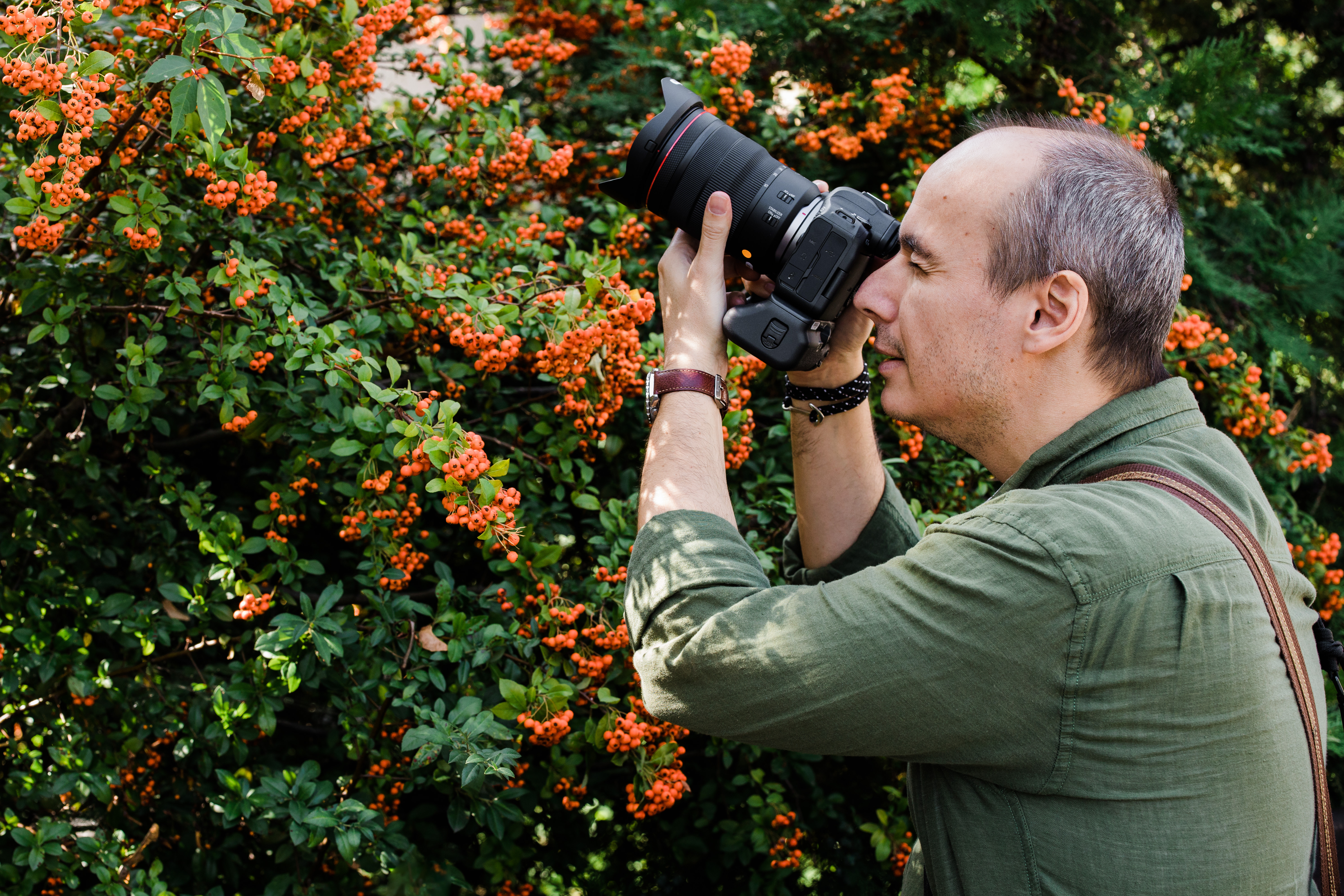 What is your life like as an artist, what is your day like as you get inspired, what lifestyle supports your art the most?
If I were to live as a true "dream artist," I would wake up at noon and then, after a lunch in a garden room, set out to collect my daily income from the photo galleries. My case, in turn, remains the awakening around 8 o'clock in the morning and then the afterwork of lots and lots of wedding material. I spend my free time with my partner, with whom we really like to travel either smaller or larger distances and get inspired in unknown landscapes and cities. I think it's important that as an entrepreneur, you find a time for "mandatory recreation," thus avoiding possible burnout.
If you had to choose one thing, what was the greatest achievement you had as a photographer?
It is very difficult to answer this question straight, because in recent years I can call myself really lucky professionally as well. Several of my photos may have appeared on the VOGUE magazine website, several well-known photography companies have asked me to collaborate, and last but not least, I have been able to take many, many beautiful photos for my clients who are maximally satisfied with my work. But one thing I would like to highlight is that my photos can decorate the walls of more and more apartments, which is an incredibly honorable feeling. When people place the moments and feelings I capture in their own private lives, in a prominent place, it's a fantastic result for me.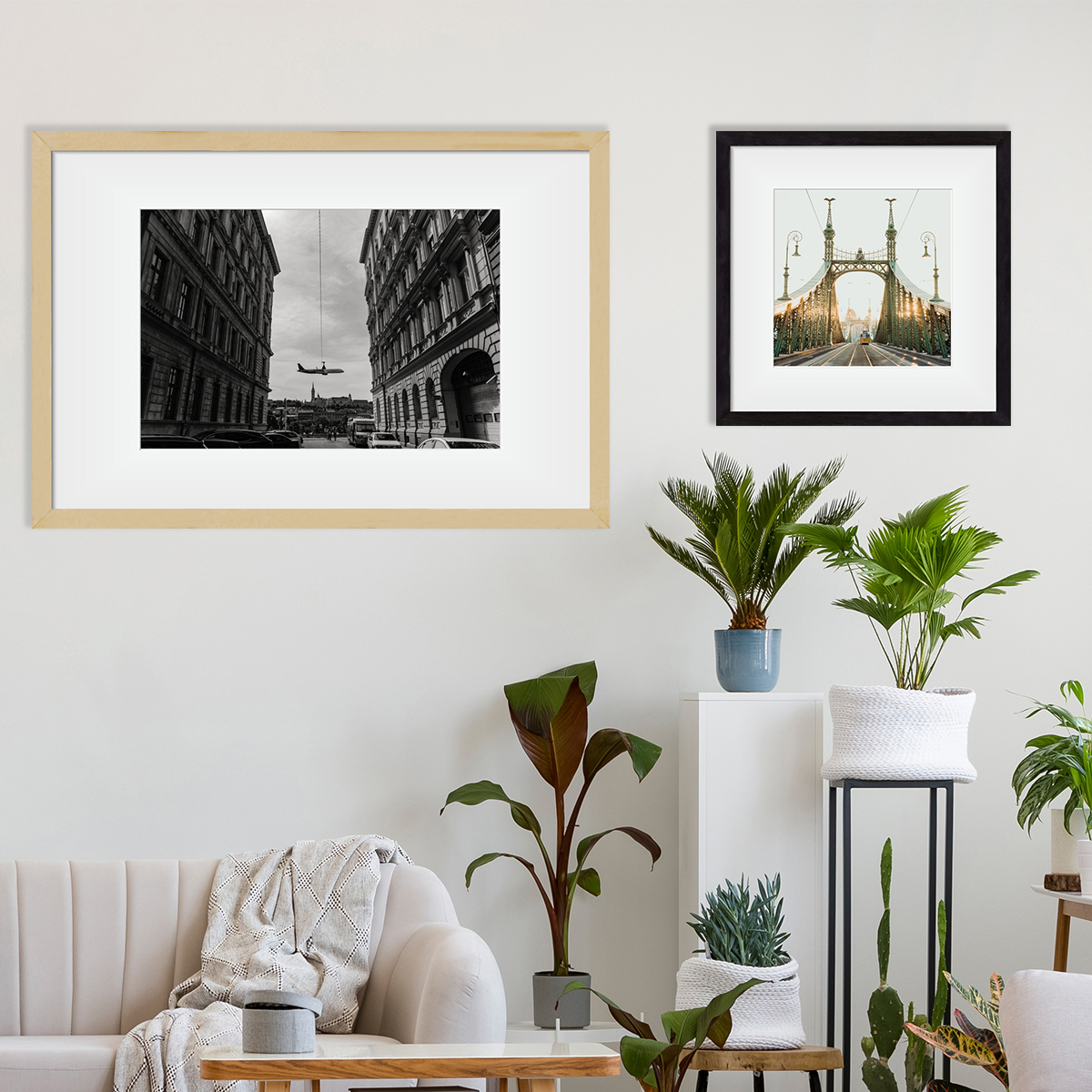 Photos: Zsolt Seres, Center, Liberty Bridge Sunset
Who are the artists or inspirational people in your life from whom you learned a lot in taking photos?
Ross Harvey is an English wedding photographer who inspires from the first minute, who can artistically depict beauty and happiness, whose single series of photos is a story, and from whom I have learned very, very much. But all this inspiration would be worth nothing if I didn't have a partner next to me who helps me with my work day by day and last but not least supports my sensitive soul. I got and get the most from him professionally and humanly.
You can buy Zsolt's prints in the region only through www.artbridge.hu, in a choice of sizes, with a poster hanger or in a frame.